The Girlfriend
Written by R. L. Stine
Reviewed by Sia K. (age 10)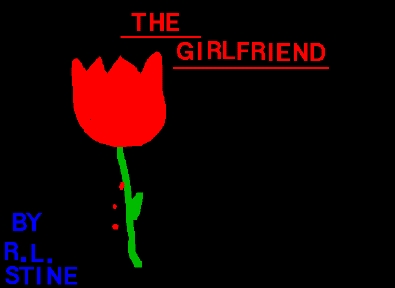 There is a couple whose names are Scotty and Laura. One day Laura had to go to Paris for vacation for one week with her family. She missed prom and missed getting crowned queen. Then after the dance Scotty sees a girl on the road with a broken bike and she was the same age as Scotty (17 years old). Scotty offers her a ride home. Her name was Shannon. Scotty starts liking Shannon more than Laura. When Scotty starts getting to know Shannon more she starts getting bad, bad enough to murder him!
Three reasons I like this book are one- it is surprising, two- it's scary at a lot of parts and three- it is very unpredictable. My favorite part of the story is when Shannon pretends she dies and Scotty carries her inside and Shannon tries to kill him!
My recommendation of this book is that everyone would enjoy it. I think anyone would like this book because once you start reading it you will NEVER want to stop.