The Adventures of Super Diaper Baby
Written by Dav Pilkey
Illustrated by Dav Pilkey
Reviewed by Michael C. (age 10)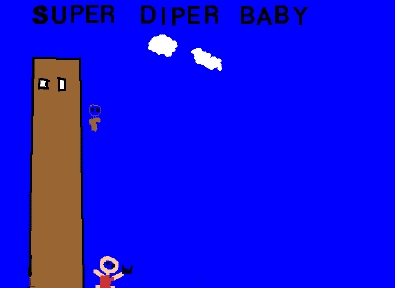 George and Harold made Captain Underpants. One day Deputy Doo Doo and Evil Dog caught Captain Underpants and they stole his powers. Evil Dog drank some powers but Deputy Doo Doo didn't get to drink any. Meanwhile, a baby fell into a jar of powers. Then Evil Dog turned good. Will they beat Deputy Doo Doo?
I like this book because it's funny. It also has a lot of pictures. I also like it because it's weird. My favorite part of the story is when Super Diaper Baby fought Professor Poopy Pants.
I would recommend this to my friends because it's funny.