Charlie and the Chocolate Factory
Written by Roald Dahl
Illustrated by Quintin Blake
Reviewed by Anne Y. (age 10)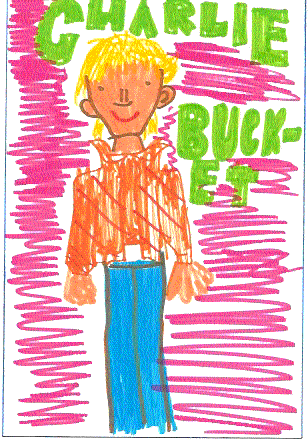 This story is about a poor boy called Charlie Bucket who loves chocolate very much. A famous chocolate maker, Mr. Willy Wonka, put five Golden Tickets in his chocolate bars. The winners can visit his chocolate factory. Mr. Wonka made magical, marvellous chocolate. Charlie was the last kid to get the Golden Ticket and he got to go to the factory of Mr. Willy Wonka's ...
I like this book because the story is humorous. I think this book is meaningful. It taught people not to be selfish. And it is extremely funny. My favourite part is when Charlie got into the factory of Mr. Willy Wonka's. My favourite character is Charlie. He is brave and he has good manners. He never tells lies to his parents and grandparents. He is really a good boy. I also like the illustrations because they show the characters' feelings. This book reminds me of the book 'Matilda' because they are by the same author and the same illustrator.
I think people who like chocolate will like this book. This book is suitable for children of age 9 to age 18! This author also wrote similar books like 'Charlie and the Great Glass Elevator' and 'James and the Giant Peach'.