Charlie and the Chocolate Factory
Written by Roald Dahl
Illustrated by Quintin Blake
Reviewed by Michelle L. (age 11)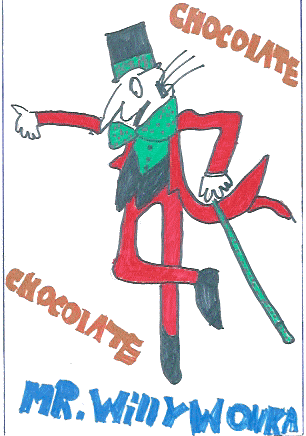 This book is about a boy who lived in a poor family. He lived with his parents and his four grandparents. One day, the cleverest chocolate maker, Mr. Willy Wonka, invited five kids to his factory. He put five golden tickets in five chocolate bars. This first one who got the ticket was Augustus Gloop. He was a fat boy. The second was Veruca Salt. She was really spoiled by her parents. The third one was Violet Beauregarde. She liked chewing gums. The fourth one was Mike Teavee, he liked watching TV and playing with guns. And the last one was Charlie Bucket, the hero of the story.
I think this book is very interesting. I like it very much. The most exciting part of the story is when Mr. Wonka brought the children and the grown-ups to see his interesting factory. Inside there are many fascinating things, like the squirrel and the Oompal-Oompas.
I will tell my friends about this book because it is such a good book. I hope they will buy it and read it!