Baseball Ballerina
Written by Kathryn Cristaldi
Illustrated by Abby Carter
Reviewed by Nina P. (age 8) & Wendy H. (age 8)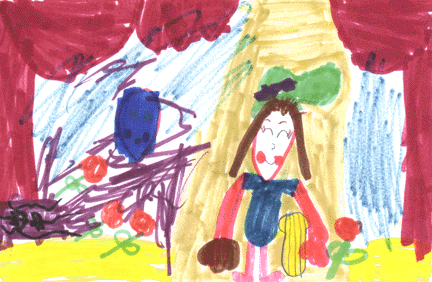 This story is about a girl who loves baseball. But her mother drags her into ballet. Her mother thinks baseball is for boys. She finds out her best friend was dragged into ballet by her mother too. They have a deal. They will keep ballet a secret because, if her teammates, the Sharks, found out, they would laugh. Then, she hears bad news. There will be a recital in two weeks. She felt like she had a headache. A big recital? Oh no! Will the Sharks see her? Will they laugh? Read the book to find out what happens at the big recital.
We like the book because the illustrations are funny. My favorite part (Nina) is the big recital. It?s like Princess Lulu Goes To Camp also by Kathryn Cristaldi because they both have a main character who doesn?t want to do something in the beginning but ends up liking it in the end.
We recommend this book to people who like either baseball or ballet or both. Other people would like to read this book too because it?s interesting. It?s interesting because at the big recital an unexpected surprise comes.