Bravo Amelia Bedelia
Written by Peggy Parish
Illustrated by Lynn Sweat
Reviewed by Jack B. (age 7)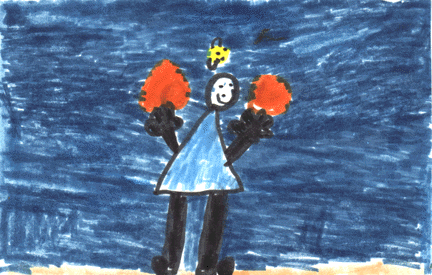 There was a concert at school. Amelia Bedelia had to pick up the conductor but she brings a train- conductor instead. So the real conductor has to come by himself. Every time someone asks Amelia Bedelia to do something she does the other meaning. The conductor asked Amelia Bedelia "Do you read notes." She said "Only if there addressed to me." The conductor tries to conduct and Amelia Bedelia keeps interrupting him. So he has to keep stopping. One of the times was when the conductor said 1-2-3 then she kept counting.
My favorite part was the conductor said b-flat so she borrowed someone?s cymbals and she smashed a bumblebee. The book is part of a series so I think you should read them all because she messes up in all of them. I think it's a very funny book that's why I liked it.
I recommend this book to people who like funny books.