Spider Bite
Written by Leslie Goldman
Reviewed by David P. (age 7)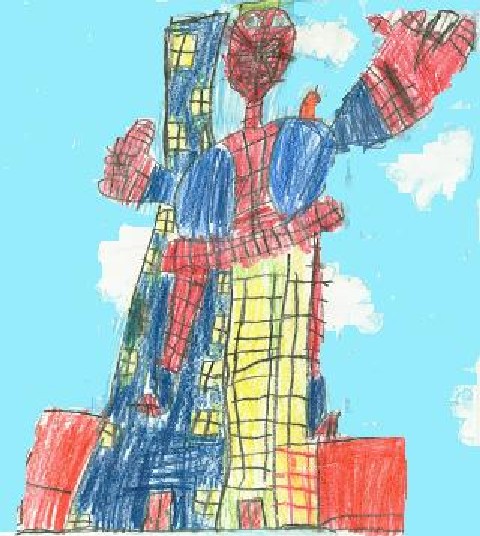 This is the story of a boy who becomes Spider-Man. He used to be Peter Parker until he was bitten by a spider. After that he could run very fast, sling web, and climb up walls. First, he tried to have fun with it. He always liked to have fun. Then he remembered what his uncle said. Uncle Ben told him, ?With great power comes great responsibility.? Then he started rescuing people from burning buildings and from Green Goblin. Green Goblin was mean and rotten. He hated Spider-Man. This book might frighten you, so beware.
I liked this book because I saw the movie. My favorite part was in the end because Green Goblin started liking Spider-Man, but then he got mad at him. When I read the book I felt happy and excited. I also felt like I was Spider-Man. It made me wonder how I would do things if I were Spider-Man.
I would recommend this book because I think it is an awesome book. I think Spider-Man is good at rescuing and stuff. Boys would like this book because Spider-Man is a boy. I chose this book because I already knew this story from the movie and I thought others would like it too for this reason.