Charlotte's Web
Written by E.B. White
Illustrated by Garth Williams
Reviewed by Clorissa P. (age 9)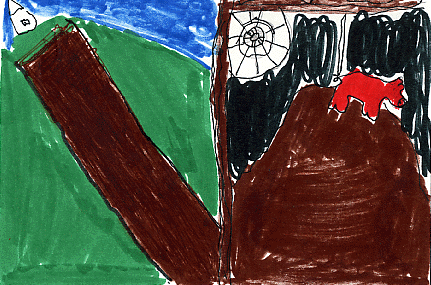 Wilbur the pig meets Charlotte the spider . They become very best friends. Wilbur figures out he is going to die in the winter . Charlotte saved Wilbur's life by tricking the people. She didn' t want Wilbur as bacon and ham, so she wrote words in her web. Fall came and Wilbur won a medal at the fair. Charlotte made her egg sac. The next day she was dying. Wilbur wanted Templeton to get the egg sac. He said no until Wilbur told him he will let him eat first at the trough. So then Templeton got it for Wilbur. Wilbur got to see Charlotte's kids.
I really loved the book , and you will too. It's funny, sad, and touching. It made me cry ,and it made me laugh. I laughed when Wilbur fell when he tried to make a web. I cried when Charlotte died. It's a story where a spider saves a pigs life, and the pig saves the spider's life. It's a story about friendship.
I recommend this book because it's just a good book. I think fourth graders and up could read this book by themselves. But others can read this book if somebody reads it to them.