Help! I'm Trapped in Obedience School
Written by Todd Strasser
Reviewed by Terence C. (age 10)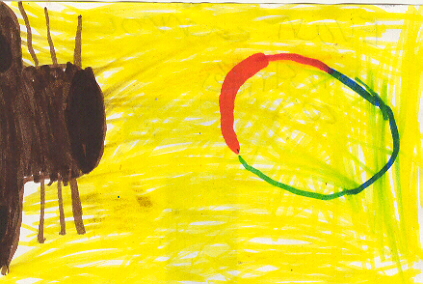 This book is about a kid named Jake, who has a dog that chews everything up. He also has a friend, Andy, who wants to be a dog so he doesn't have to go to school. They switch bodies by going to their science teacher's house and use a machine. Jake takes Andy to obedience school, but they get kicked out because he does too well. It turns out that Andy doesn't really like being a dog and wants to be switched back, but they have trouble changing them back.
This book was alright but the story wasn't that great to me. My favorite part of the book was when they traded bodies and Andy has to go to obedience school. My favorite character was Andy because he ends up being the dog.
I would recommend this book to younger kids, under nine years of age. Kids who like funny books would probably like this book. The book was written well and was easy to follow.