A Little Princess
Written by Frances Hodgson Burnett
Reviewed by student in Ms. Gibbs' 4th Grade through 5th Grade Class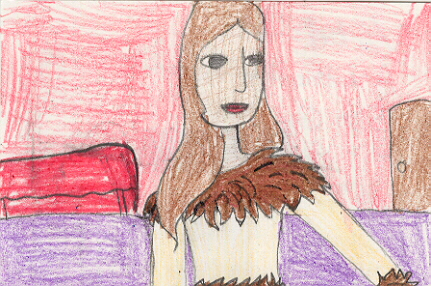 If you were raised with everything to your heart's desire, would you be upset if you were being sent away? In the story, "A Little Princess, author Frances Burnett, tells the story of a seven year old girl named Sara Crewe. Her life was perfect until her loving father, Captain Crewe,takes her out of her bungalow in India, and ships her all the way to a school in London, where the cruel Mistress Minchin awaits her arrival. Mistress Minchin soon becomes jealous of Sara's grand clothing, fluent French, and clever mind. On Sara's birthday, Mistress Minchin happily discovers that Captain Crewe has lost all of his money investing in a friend's gold mine. Not long after, the captain dies, leaving Sara with no home, no money, and a serious debt to the Mistress. Mistress Minchin decides to make Sara a scullery maid. But what happens to poor Sara after that...you'll have to see for yourself.
I think that "A Little Princess" is a wonderful book because there is amazing description, and the words paint pictures in my mind. Sara reminds me of my friend, Brittany. They are both kind, caring, and tell great stories! As I read this book, I felt very sad,(mostly towards the end).
I recommend this book for people who aren't afraid to cry, as it is a very sad book.I recommend this book because it is my favorite, and I'm sure you will love it to. This book is for those who enjoy books that are like an emotional roller coaster. "A Little Princess" is an amazing and fun book to read, and you'll love to read it just as much as I did.