Artemis Fowl The Artic Incident
Written by Eoin Colfer
Reviewed by Ian M. (age 10)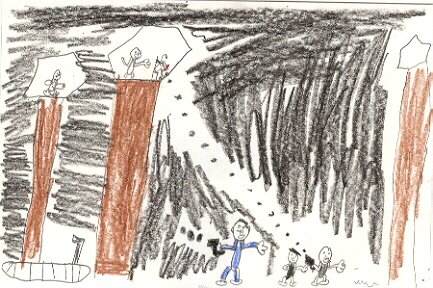 "Artemis Fowl The Arctic Incident" tells about a funny, smart(a genius really), loving, adventurous little boy named Artemis Fowl who wants his father back. Artemis's father gets kidnapped and it is his mission to get him back. Artemis has fairies on his side to try to recover his father. Will the fairies be of any use to help Artemis find his father? Can Artemis come up with a plan or will the enemy defeat him and his fairie friends? Read "Artemis Fowl The Arctic Incident" to find out.
I liked this book because of all the action and adventure. I also liked this book because of the fairies and other mythical creatures. This book doesn't have illustrations, but it doesn't need them because you get such great pictures in your mind. This is the second book of a series. It does not really matter if you read the second Artemis Fowl before you read the first.
I would recommend this book to anyone who likes adventure, action and a good book. "Artemis Fowl the Arctic Incident" is an exciting book that leaves you at the edge of your seat everytime you read it. This book would be good for all ages to read and to listen to.