Our Only May Amelia
Written by Jennifer Holm
Reviewed by Haley G. (age 10)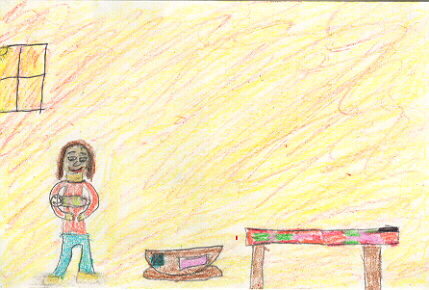 Our Only May Amelia is a fantastic book for girls that have older brothers. It is about a girl who has seven older brothers. She is the youngest sibling, and is the only girl on the Nasal River in Washington State. May Amelia is a girl of 12 years old. She has always had one wish: for her mother to have a baby girl so she can have a little sister. Finally, when she gets a baby sister, something tragic happens.
I thought this book was one of the best books I have ever read because the author was very descriptive and there were a lot of emotional scenes. My favorite part of the book was when May Amelia and her brother, Wilbert, went to visit their aunt.They had a cool way of describing how they felt, what they ate, and what they saw. While I was reading this book I felt sorry for May Amelia and happy at the same time. This book made me feel a lot of feelings which I like.
I highly recommend this book for girls that like adventure and excitement. I hope you enjoy this book as much as I did.