Holes
Written by Louis Sachar
Reviewed by Charlotte R. (age 9)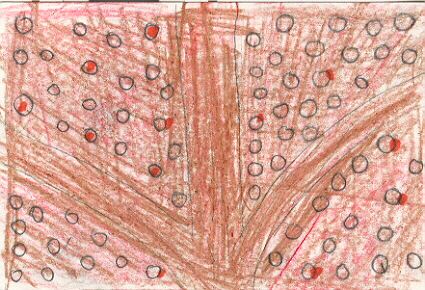 Holes is all about a young boy named Stanley, Stanley Yelnats to be exact. He is living a normal life in Texas State but not for long. In this book you will see how his life will change forever. It all starts when Stanley supposedly steals a pair of shoes. But these shoes were not just plain old shoes, no, these shoes belonged to the one and only Sweet Feet, a famous baseball player. Stanley must go to court. He is tried and is proven guilty. The judge says Stanley may go to jail or to Camp Green Lake. Stanley's parents ask if they could get more information about Camp Green Lake but the judge says they must make a quick decision, vacancies don't last long at Camp Green Lake. Reluctantly, Stanley packs for this so called Camp Green Lake, an eight hour ride away on a non-airconditioned bus through a desert of nothingness, where he will have the adventure of his life.
I think the book Holes is a very good book with great characters and a great plot. I would recommend this book to any one who likes descriptive writing and a lot of adventure. This book is really fun to read.
Holes is a wonderful book full of description and mystery. This book is definitely for people who like a well written book that goes into detail. I think kids in grades two through five will like this book.