Revolutionary War on Wednesday
Written by Mary Pope Osborne
Illustrated by Sal Murdocca
Reviewed by Vincent M. (age 9)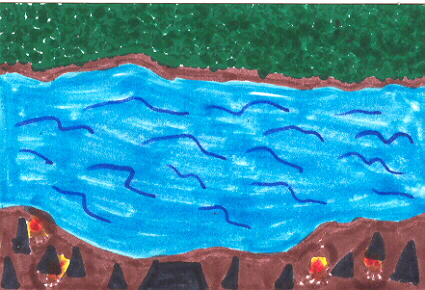 This book is about two kids, Jack and Annie, who live in Frog Creek, Delaware. Every once in a while when Jack and Annie go into the Frog Creek woods and get in the magic tree house they go back in time to the Revolutionary War, where they meet George Washington. He is about to lead a sneak attack against the enemy. To learn more you will have to read this book written by Mary Pope Osborne.
I like the pictures in the book because they help me keep track of where the story is going even though they are in black and white. I also like this book because you can learn some history. I didn't like this book because it was not really that interesting and it was very short.
I don't recommend this book for kids older than seven. Younger kids might be more interested because the characters are little kids. The only thing that interested me was the title, Revolutionary War on Wednesday, because I really like history about wars.