Marvin Redpost: Alone In His Teacher's House
Written by Louis Sachar
Reviewed by Stephanie W. (age 9)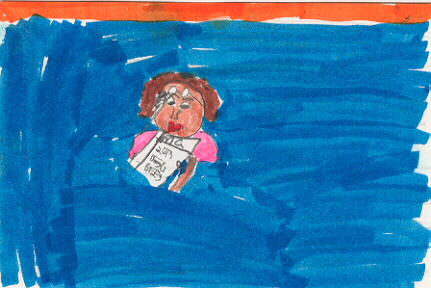 Marvin was in the fourth grade and was asked by his teacher, Miss North, to take care of her dog. When Marvin got his teacher's dog sick, Marvin thought Miss North would get mad at him, but she didn't. You have to read this story to find out what else happens with Marvin. Read this book!
Marvin Redpost: Alone in His Teacher's House makes me feel kind of curious at the end because it said some people are in luck. A part that was my favorite in the book is when Marvin got in trouble by his teacher. The story is like when my grandpa took care of someone's dog. He had to make sure the dog was fed and didn't run away. So if you're interested in this book, that will be great because the author has written lots of other Marvin Redpost books that you can read.
I recommend this book because it would be cool to go into your teacher's house to take care of the dog without anyone being there. I think boys and girls in grades 3-5 would like this book. Marvin is in the fourth grade, so fourth grade students would definitely connect to this story.