That Toad is Mine!
Written by Barbara Shook Hazen
Illustrated by Jane Manning
Reviewed by Alison H. (age 6)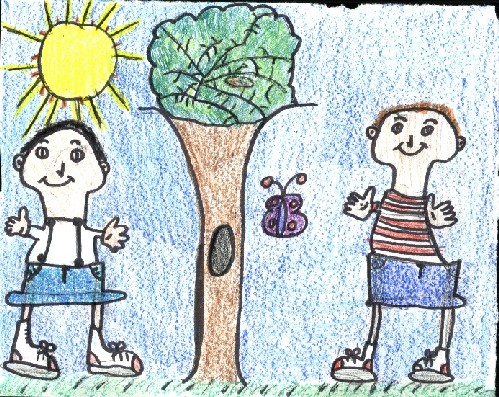 This book is about two boys that share everything they have. They share their drink, toys and food. One day they find something that they can?t share. It?s a toad! They can?t share the toad like they shared everything else. They both get mad and something happens. You?ll have to read to find out.
I liked the book because I think kids should share everything. I think it?s fun when you share everything with your friends.
I liked the illustrations in the book because they had bright colors. They look like fun pictures. The pictures showed how the boys felt about sharing and having trouble sharing.
I liked the end of the book when the boys are mad and they figure out that they are both still good friends and that they can still share things.
I recommend this book because it teaches about sharing.