The Three Investigators: The Mystery of the Stuttering Parrot
Written by Robert Arthur
Reviewed by Colton S. (age 9)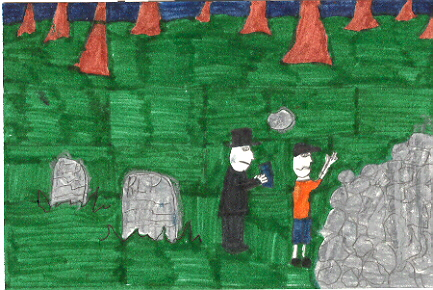 This book is about three boys who are trying to crack a secret code to find an expensive painting (it). Some parrots have disappeared into thin air, and to find the secret code the three boys have to find all seven parrots.
My favorite character is Jupiter Jones because he did all of the research and came up with all of the plans. He studies all of the time. They catch two really bad criminals that are trying to find it, also. The best part of the book was when the three boys dig for "it" and find not a single thing. To find "it" they have to figure out the secret code. I liked this book because: it had alot of exitement,action, and suspense and you never know what is going to happen next!
I recommend you read this book if you are an action person. I think you would want to read this book over and over and over again. I read this book one time, but I want to read this book again. I think any age would like this great book.