Bud, Not Buddy
Written by Christopher Curtis
Reviewed by Joseph S. (age 10)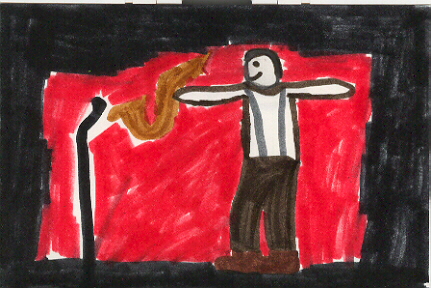 Have you ever been mistreated? Bud has. He has lived in a foster home with very bad foster parents, he has had to sleep in a shed, and he doesn't really have a family. This is a story about a kid who is on a search for something, but I won't tell you what it is. On this adventure he meets many other people.
I really like this book because it is very good and full of adventure. My favorite part is when Bud gets his old rusty gold saxaphone. Bud, the main character, is just like me because he is very energetic and is a fun kid to be around, when he is not mad at his foster brother. Bud changes when he meets the girl in the story. If you want to find out the rest of the story read the book. If you don't, you're missing out.
I really recommend this book. It is a book of adventure with many cool characters. This is a good book for grades three and up. READ THIS BOOK!