Woodsong
Written by Gary Paulsen
Reviewed by Erik O. (age 11)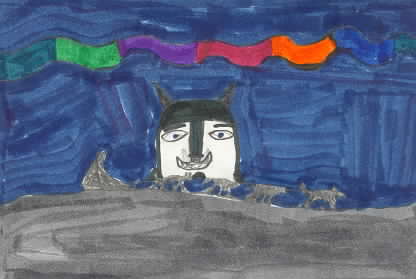 When Gary Paulsen travels with his sled dogs, he is up against the most unforgiving side of nature. Facing the below-zero Minnesota and Alaskan wilderness is a challenge Paulsen is determined to survive. In the Iditarod Paulsen is alone with only his 7 dogs. Paulsen starts the longest trek of his life through hundreds of miles of a frozen, snowy Alaskan wasteland. With hallucinations, sickness, and weather this is a journey that may cost Paulsen his life!
I read this book because it involves Alaskan sled dogs, the Iditarod, and because it is a true story. My favorite character is Columbia because he is witty, intelligent, clever, and one of the best sled dogs you could have. Woodsong reminds me of a movie about sled dogs called Snow Dogs. A character that changed in the book is Gary. At first he was in poverty but then he decided to trap beavers for the government. He then received sled dogs from his friends and started a mini sled dog farm in his back yard. In my opinion, he went from loser to winner.
I would recommend this book to dog lovers, outdoor people, and people who like an adventure every once and a while. I enjoyed this book because of its never ending excitement.