How to Be a Real Person (In Just One Day)
Written by Sally Warner
Reviewed by Zach K. (age 10)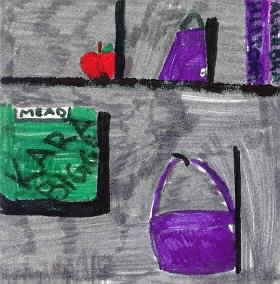 Have you ever tried to do something that seems nearly impossible? Kara Biggs has. About five years ago her father and mother got into a big fight. Ever since that day the eleven year old girl has been putting up with her mother. I think that it would be impossible. Kara's mother is very strange. She smokes, drinks, and sometimes she even yells at the tv. They live in a two story house. Kara goes to a middle school called Mabeck Middle. Kara loves to read and write. The main characters of this wonderful story are Kara Biggs, her Mother, Steffanie Miller (Karas best friend), and Grover A.K.A Mr. Benito. If you'd like to find out what happens to Kara, then read How To Be A Real Person (In Just One Day).
I thought this book was well written and very interesting. I think that it was well written because it gave lots of detail as it told the story, and it made you keep reading because there was always something that you wanted to figure out. It also didn't give away the resolution or tell you too much information. I think that it was very unique because I have read many books like it and it stood out. When I read the book it made me feel sad for Kara. My favorite part was when Kara snuck away from her house. It created suspense when she did.
I would recomend this book to any one that likes to follow other peoples lives. I would also recommend it to older kids because younger chidren might not follow the plot very well.