Mystery at Kittiwake Bay
Written by Joyce A. Stengel
Reviewed by Shauntay L. (age 10)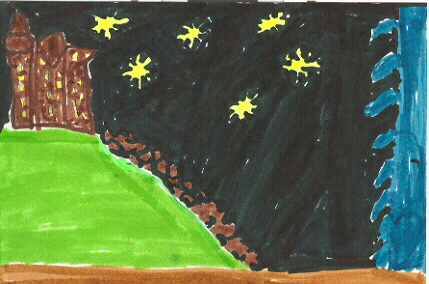 Have you ever felt like an outsider? Cassie has. Cassie, her Mom and her brother have just moved to Kittiwake, Maine. Cassie soon makes friends, but one works at a very old manor that may have a secret. Can Cassie and Jack learn more about the rumors of hidden treasure and passages before it's too late?
If you like mysteries this book is for you! I think this book was very unique because it was not like a book I've read. The book taught me responsibility. My favorite part was when Cassie was just learning about the town and it's history, because it reminded me when I was just putting on my first play and I learned alot, just like Cassie. Cassie, the outsider, grew to know and understand, she grew up! I think Cassie grew up because she learned that helping out can lead to unexpected things. This book is the first in a series of two. I felt calm but excited as I read this book.
I recommend this book to people who like mysteries, scary and exciting books. This book is not like any other book I've read because it had a lot more action, excitement and it kept me guessing. This book was like the other book in the series because of the action.