Star Wars Jedi Apprentice The Deadly Hunter
Written by Jude Watson
Reviewed by Sean C. (age 9)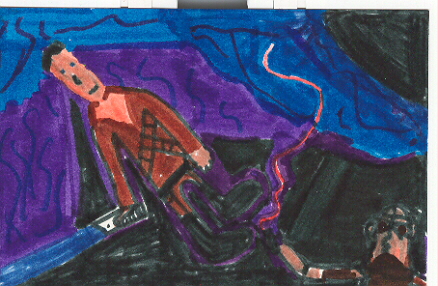 Have you ever wondered about what happened before Episode 1: The Phantom Menace? This book is the answer to all your questions! This book is about Didi Oddo, Qui-Gon, Obi-Wan and a mysterious bounty hunter with an unknown identity. Didi has been put on a bounty, dead not alive. Soon they find Didi is not the only one with a death bounty. They must save Didi and themselves.
I loved this book because it started me on my craze for Star Wars. I also loved Didi Oddo because he is like Han Solo (he's my favorite actor in the original movies). When you read the end of this book you will be dying to read the next book. There is a character whose personality changes in the story. Her name is Aster Oddo. At the beginning she is stubborn and unhappy. By the end of the story, she is nicer and happier. My favorite part is when they are fighting the bounty hunter and Qui-Gon chases after the bounty hunter. Obi-Wan yells NOOOOOOOOOO! You will have to read this book to find out why he screams.
I recommend this book to people who like Star Wars or who just like adventure. People that like books with mystery or are third graders would enjoy this book. Sixth graders can also read them if they want to read one book in a day. The author uses good decriptive words that help the reader visualize the story.