Holes
Written by Louis Sachar
Reviewed by Jasper R. (age 10)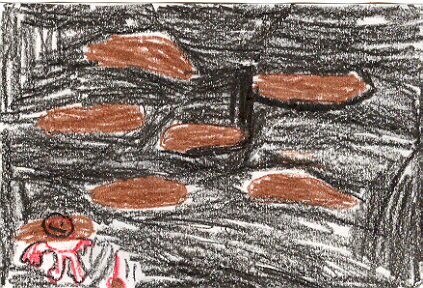 Have you ever been accused of something you didn't do? Well Stanley Yelnats sure has. This is an up-lifting story about a boy who is falsely accused of stealing famous baseball legend Clyde Livingston's shoes. When he loses his case in court, he is sent to a detention center called Camp Green Lake. At Camp Green Lake, he makes a few new friends with really weird names. For instance, some of the other characters are called Armpit, Zigzag and Zero. There is also a really mean and crazy warden who has snake venom fingernails. What Stanley doesn't know though, is that there's much more than just sand and dirt hidden at Camp Green Lake. Before the mystery is solved, Zero runs away from the camp,and Stanley goes after him. They embark on a journey and a mystery that will change their lives forever.
I liked this book a lot because I think it is humorous and mysterious. It demonstrates how you should never give up and it teaches you to make the best out of what you have. It also reminds me somewhat of my life because sometimes I have to go to summer camps that I hate, but I always live through it. My favorite part of the story is when Stanley and Zero are ambushed by the hideous and highly poisonous yellow spotted lizards, but they manage to survive anyway.
I would recommend this book to kids who like mystery, adventure, and comedy stories, and to kids who like to follow their dreams and who never give up.