In the Year of the Boar and Jackie Robinson
Written by Bette Boa Lord
Reviewed by Francisco O. (age 11)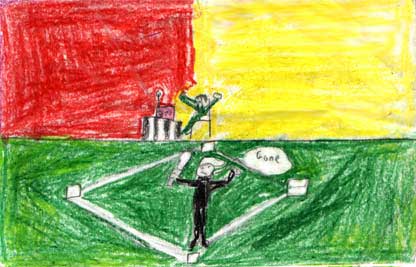 This book is about a young girl named Sixth Cousin who lives in Japan. One day her father called from Brooklyn to ask if her mother and her would go to Brooklyn to live there. Her mother said 'yes' so they set off.
When they got there Sixth Cousin changed her name to Shirley. She went to school. At first she didn't know English but she learned. She made many friends and had a great time playing baseball. One day she got the key to her school and her favorite player Jackie Robinson was there.
I like this book because it has a special moral to it, and that is to try your best at things and never give up. I recommend this book because it is inspiring. I think children of all ages will like this book. I also think adults would enjoy this book as well.