Twisted Summer
Written by Willo Davis Roberts
Reviewed by Ashley T. (age 11)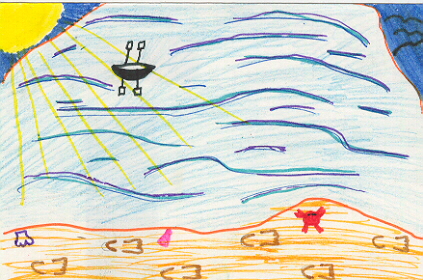 Are you ready to read a page turning, thrilling mystery? If you are, read Twisted Summer. Cici is a 15 year-old girl who is on summer vacation at Crystle Lake. Her best friend Jack, is always treating her like a kid, and she wishes that would change. Nobody has told her but a girl named Zoe has been strangled and killed in an empty cabin. Brody, Jack's older brother is accused of killing Zoe, although Jack, Ginny and Cici all know it was not him. Cici is trying with all her might to try and crack this case. Could the killer be somebody in her family? Cici is determined to find out what's going on, but little does she know that she is the killer's next victom. To find out who the killer is and why they murdered Zoe in the first place, you will have to read this suspenseful mystery.
This book is a page turning mystery. I loved it because it has so many clues on each page which lead you to one character and you have to keep on reading to find out if it was really that person. Cici is my favorite character because she is adventurous, determined and thoughtful. My favorite part in the book is when Cici finally finds out who the killer is. It is a big shock! When you're done reading this book, you'll wish that it had never ended.
This book is a great book to pick up on a rainy day. I loved it because it is full of surprises and it is hard to put down. If you like mysteries, you'll surely enjoy Twisted Summer.