The Golden Compass
Written by Philip Pullman
Reviewed by Anna A. (age 10)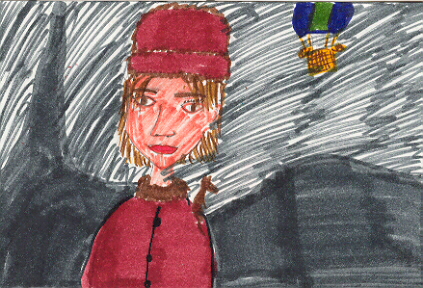 Have you ever been all by yourself? This fantasy is about Lyra Belacqua who finds out who she really is. She is going on a dangerous adventure full of cold snow and ice to save children from being all alone. Her companion is Iorek Byrnison, an armored bear. Along the way she gets attacked by witch clans and disguises herself as other people. Will Lyra complete her mission?
I really liked this book. Phillip Pullman made me not want to stop reading this book because it was so descriptive. One of my favorite characters is Lyra Belacqua. She is extremely adventurous and never gives up. My favorite part is when two polar bears had a fight. I felt like I was right there, witnessing the whole thing. This book is part of an exciting 3-part series. The second book is called The Subtle Knife, and the third book is called The Amber Spyglass.
I recommend The Golden Compass to people who like fantasies because it is a very exciting fantasy. There are lots of interesting characters and plots, so I know that you will love this book.