Matilda
Written by Roald Dahl
Reviewed by Jade S. (age 10)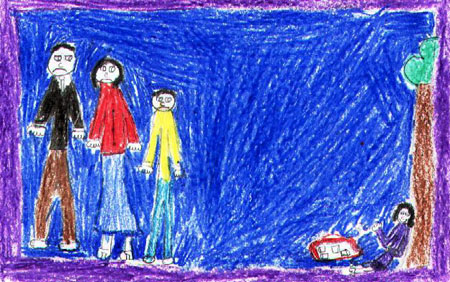 Matilda is about a young girl who is very smart. At the age of four she is already reading, at six she has read all the children?s books in the library, and many grown-up books. Matilda?s parents don?t care about her and want to get rid of her. Matilda was put into a school where the principal hates the kids and is cruel. Matilda?s first grade teacher, at least, thinks she is very intelligent for her age. If you read the book you can find out what happens in Matilda?s life.
This book is similar to Harry Potter, because his aunt and uncle didn?t care about him either, would rather hate him than love him.
I recommend this book to every kid and teenager. It will touch their hearts. It shows how to care about people who are good to us. Matilda is a very beautiful story, plus it has some very funny parts.