Harry Potter and the Chamber of Azkaban
Written by J.K. Rowling
Illustrated by marry Grandpre
Reviewed by Marissa H. (age 10)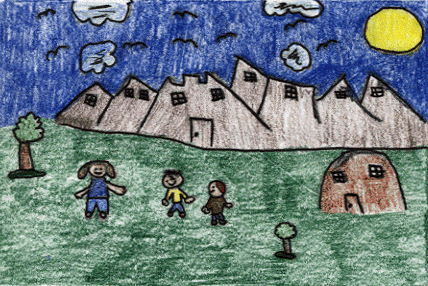 Have you ever heard of Harry Potter? Well, this is Harry's third year at Hogwarts, a witch craft and wizarding school . His two best friends Ron and Hermoine are also with him at the school. Harry's parents died when Harry was just a baby. They were killed by Lord Vortmorte who is now trying to kill Harry. Now he lives with his Aunt and Uncle, who are REALLY MEAN!!! At Hogwart's, Harry finds out that he has a godfather, who everybody thinks is a murder, but was only framed to look like one. Find out if Harry's godfather gets set free or has to go to Azkaban, the witch and wizard prison!
I liked this book because I like wizarding books. There is something special about this book, Harry Potter and the Prisoner of Azkaban. There is a lot of magic and suspense that goes on. This book is apart of a series too. The other books in the series are just different adventures. My favorite part was at the very end when Ron, Harry, and Hermione, find out the secret of Sirius Black.
I would recommend this book to any one who likes magical books by J.K.Rowling. This book really is really suspenseful, so if you like books like this I would recommend this book to you.