Scooby Doo The Movie
Written by Venn/Gunn
Reviewed by Dyllon M. (age 10)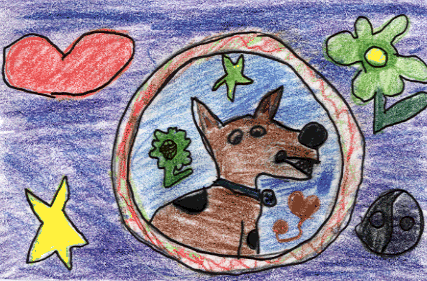 Scooby Doo, Fred, Shaggy, and Velma were on a mystery. Daphne had been caught by a fake ghost. It was really the janitor. Daphne was dropped by the Villian into a machine and Fred saved the day by rescuing Daphne. Scooby and Shaggy found out who the Villian was and tied him up. After awhile the group breaks up. Scooby and Shaggy go to Spooky Island and meet up with their friends. If you want to know what happens on Spooky Island, read the book.
I like this book because I like Scooby Doo and I like dogs. And also it is kind of like my life because it is like my friends. They get on my nerves and I have to put up with it. My favorite part was when Scooby and Shaggy find out that the Villain is Scrappy Doo.
I recommend this book because I like Scooby Doo and it doesn't matter how old you are. I'm a 4th grader and I picked this book.