The Austere Academy
Written by Lemony Snicket
Illustrated by Brett Helquist
Reviewed by Keith S. (age 10)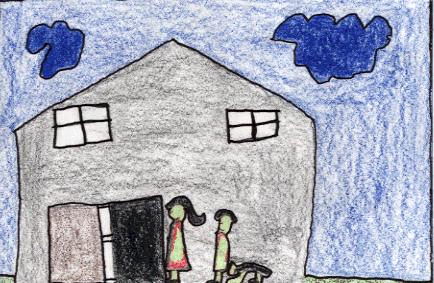 Have you ever gone to boarding school? Well in this book three foster kids go to a boarding school and their principal is a very mean person. He makes them live in a old shack with crabs in it. Then the gym teacher shows up and makes them run laps on a glow-in-the-dark track. Count Olaf is trying to steal the fortune that their parents have left them. He tries all kinds of mean tricks. You will need to read the book to find out what happens to the foster kids.
I really liked this book because I like mystery books. I like mysteries because I like to solve the problem or mystery. My favorite part was when the foster kids tried to substitute the youngest child with a flour bag so she did not have to run.I thought this was very clever of the two older children. This book is part of the series called A Series of Unfortunate events. The main characters are the same as are some of the others.
I would recommend this book to boys or girls who like mystery books. I think that children in grades four and up would really enjoy reading these mysteries. If they like to solve mysteries this would be a good series to try.