Sammy the Seal
Written by Syd Hoff
Illustrated by Syd Hoff
Reviewed by Lety N. (age 10)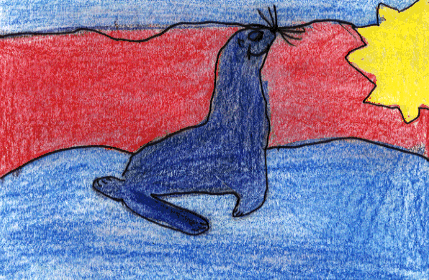 This book is about a seal who was unhappy because he wanted to go out of the zoo to see what it looks like outside of the zoo. The zookeeper let him go and he saw tall buildings, restaurants, pet shops and cars. He misses the water and looks for a place to swim. He goes to school and he learns to read and write. He plays volleyball with the children and you'll have to read the book to find out if he gets back to the zoo.
I like the part where he goes to school because I like school. Also I like when he plays with the kids because it's fun to play with friends. I like the lesson he learns at the end because I think it's true.
I recommend this book because it's a very good book. This is a good book for students learning English or new readers. If you like animal stories you will like this book.