Goodbye Chicken Little
Written by Betsy Byars
Reviewed by Debbie G. (age 10)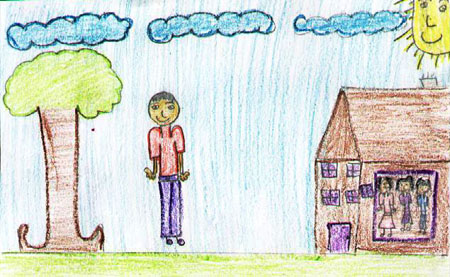 This story is about a boy whose name is Jimmie. He is a very responsible person, but he is lousy at school. He needed to go to summer school for three years, and was very tired of going to summer school. He wants to spend some time with his friends, and he wants to play outside. He tells himself that he is going to try his best so he will not have to go to summer school. A month later he is promoted to sixth grade. He is happy and sad at once, because he thought he was going to summer school. You need to read the book to find out what else happens.
I really enjoyed this book because it was funny, and the author made the character of Jimmy real. It reminded me of when I graduated from Kindergarten, when I was happy and sad at the same time too.
I recommend this book for all kids, because I know you will like to be with Jimmie. Everybody likes to be with Jimmie, because he likes to tell a lot of jokes.