Tales of a Fourth Grade Nothing
Written by Judy Blume
Illustrated by Roy Doty
Reviewed by Maria H. (age 9)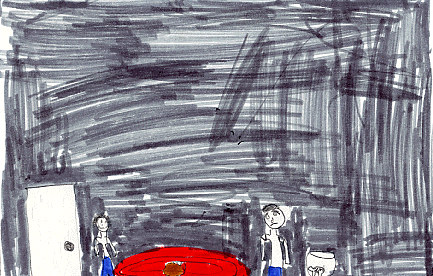 This story is about a boy named Peter and his brother named Fudge. Fudge got into a lot of trouble, like the time he fell off the jungle gym and he swallowed his two front teeth. Another time time he threw a fit in the shoe store. Or like the time when he smeared patatoes in the restaurant on the walls. There was another time when he ate flowers from his mom's vase. All these things made his family frustrated.
I like this book because it's comical. I like the part when Fudge's friend Jennie went to the bathroom on their carpet when she was there for Fudge's birthday party. I also like the time Fudge ate Dribble, Peter's turtle. I laughed a lot. I wonder what it would be like to live with Fudge.
I recommend this book because it's a great book to read. I think fourth graders could read this book.