Don't You Know There's A War On?
Written by Avi
Reviewed by Marina B. (age 10)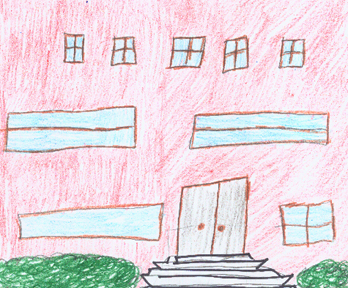 This book is about a boy named Howie Crispers who lives in Brooklyn, New York in 1943 during World War II. He has a best friend name Denny Coleman, and together they have to solve a mystery??why is their favorite teacher getting fired?? They want to know how they can help her. Their favorite teacher is the only hope they have, because their fathers are in the war. Their favorite teacher is the only person who keeps them from getting worried. Now she?s getting fired!
This book is my new favorite book, because it teaches the readers about life during the war. I think that this book is great. I like it because it is about a mystery and lots of exiting things happen. Avi (the author) loves writing mystery books. He also wrote one of my class? favorite, Who Stole The Wizard of Oz?. This book made me think of how people during the war felt, and how they were worried.
I truly recommend this book because it is really descriptive. You can really get a picture of how life was back then. This book is a third and fourth grade book that boys and girls would like. It?s also a good book to discus with someone. I shared my thoughts on this book with my mom. The cool part of the book is how they (the characters) all have problems, and their teacher can make them forget about them. The main character is an adventure-type, and he cares a lot about his family and friends. The settings are mostly his house and school, which are described really well. Avi has a mysterious style of writing, which is why I love his books. You really should read Don?t You Know There?s A War On?