Superfudge
Written by Judy Blume
Reviewed by Lucy B. (age 9)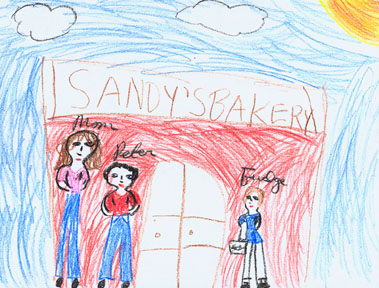 Super Fudge is about Peter Hatcher who is also from Tales of a Fourth Grade Nothing. His life is going fine until his parents tell him some big news: they?re going to have another baby! If you recognize Fudge, Peter?s brother, then get ready. Well, now the family moves to Princeton, NJ for 1 year! Also Peter and Fudge are going to the same school! How will Peter survive with a new baby, a new school, and new town?
I like this story because it gives you ideas about how to deal with your siblings. Some things in the book can really help you. My favorite part is when Fudge can?t go on a picnic with Peter. So Fudge goes with his friend to a deli on the highway. This teaches you that you can?t do every thing your sister or brother does. I like Peter and I relate to him a lot, because I see I have trouble with my sibling, too. There is something unique about this book and that?s because it?s an every day life book.
I recommend this book because it?s a funny book with surprising new facts. I?d recommend this to a person who has trouble with their sibling. You should think like Peter for a minute and you would be just like him. I think it is great to read when you have problems with your brother or sister.