Because of Winn-Dixie
Written by Kate DiCamillo
Reviewed by Brandon R. (age 10)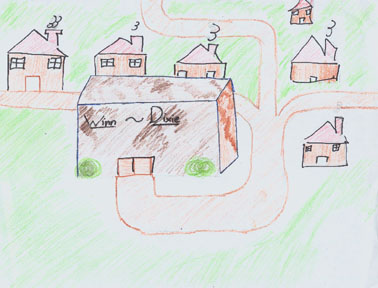 Because of Winn - Dixie is about a girl named India Opal Buloni and her dog. This book tells you about her new life from moving to a new town. She makes new friends because of her dog. The reason why Winn ? Dixie, the dog, got it?s name is because India found it doing mischief in the grocery store named Winn ? Dixie. The manager was going to give the dog to the pound, because it had no leash. India then said that it was her dog and called it Winn ? Dixie.
From this story I learned that everything can get better and that pets are great friends. They are always there for you. I related to the story because I have two pets, a turtle and a bird. I would love to have a dog one day. I really think this book was very emotional in different ways because of Kate DiCamillo?s writing style. I really think this book touched my soul. I think this book is well-written, because I was glued to the book and I just couldn?t stop reading. The part I loved the most was when Gertude hypnotized the animals with his guitar. I really love the dog, Winn - Dixie, because of the way the author describes it. This is the only book I have read written by her. I think this is the only book I?ve ever read that grabbed me.
I recommend this book to my friends. I think that every fourth grader should read it because of the descriptive language. The book describes India?s new life in a new town. The book was great!