The Silver Crown
Written by Robert C. O'Brien
Illustrated by David M. Bowers
Reviewed by Matilda B. (age 9)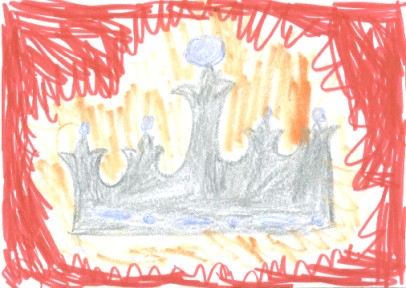 Ellen wakes up one morning finding a silver crown on her pillow. She goes outside to take a walk to the park with her crown. When she goes back, her house and her family are burned to cinders!
Later, after Ellen has walked a while thinking about how she was going to hitchhike to her aunt?s house, she meets a man who gives her a ride! She takes the offer and finds out that he is the man who caused trouble on her street and maybe caused the fire.
She runs out of the car and into the forest with the man on her heels. She sprains her ankle and has to stay where she is until morning.
In the morning, she comes across a broken truck?s load of boxes of juice and gets some juice thinking she will leave money, but instead she gets the reward of meeting a friend named Otto. He takes her to his mother and she sets them off on a journey.
Will Ellen and her companion reach their destination? Will she be able to survive? Does this crown have an important role in this world?
I think Ellen was a lot like me. She sounded brave, smart (in some ways) and kind.
I was scared for Ellen, and a couple of times I was afraid she would make a mistake (and she did!).
Exciting, sad and happy? This book will amaze you by the scariness of it all! You will probably have you nose glued to this book if you are between ten and ninety- nine! This book has fantasy, reality, wilderness, everything!