In the Year of the Boar and Jackie Robinson
Written by Bette Boa Lord
Reviewed by Joyce A. (age 12)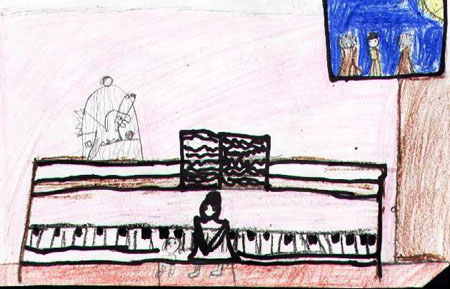 This book is about a girl who moved from China to America. Her name is Shirley Temple Wong. When she first went to school, she had never been out to play in America. She did not know how to play the games the other kids played, so when they went out to play she stayed in the class with the teacher. Later she learned how to play baseball, and she played so well the kids started calling her Jackie Robinson.
My favorite part of the book was when Shirley?s friend punched her face, and she never told her parents. I think the book is great because it reminded me of when I first came to this country. She is not afraid of anybody. She stands up for herself.
I recommend this book for someone who just came from another country, like I did in second grade, because they will feel like they know Shirley.