Skinny Bones
Written by Barbara Park
Reviewed by Cameron H. (age 10)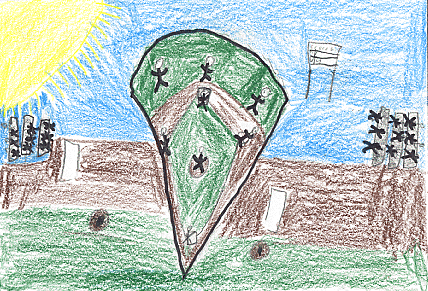 Have you ever had a bully at your school, well Alex does. His name is T.J. and T.J. is horrible! He will hit you really hard! If you are nice to him he won?t hit you. In this book Alex got into a pitching contest with T.J. and has to play against his team. Will he win or will he lose?
The character I thought was most interesting was Alex because at the end of the book he never gave up. This story reminds me of recess because I always get bullied just like Alex does. This book made me feel excited because I was wondering who was going to win the baseball game.
I recommend this book because it teaches the bully lesson. Kids who like baseball would like this book. That?s why you should read this book.