Stuart Little
Written by E.B. White
Illustrated by Garth Williams
Reviewed by Emily Q. (age 10)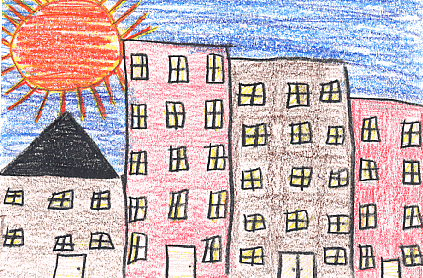 Imagine if you were a mouse and you were adopted by humans? That's what happened to Stuart Little. After about a month he only gained a third of an ounce. Mrs. Little got worried so she called the doctor. When the doctor got there he took Stuart's temperature it was normal. One day Mrs. Little was at the sink and she dropped her ring in so she called for Stuart and he got the ring. For a little while Stuart had trouble doing things like turning the water on. One day Mrs. Little saw Stuart's stuff outside of a mouse hole. They thought he was gone for good. Is he really gone for good? If you want to know you will have to read this book.
In this book, my favorite characters were Marcello, Stuart Little, and Harriet, Stuart's date. I like them because they got along very well. My favorite part in the book was when Stuart sets up a date with Harriet. The reason that was my favorite part is that you would guess that Harriet was a mouse but Harriet really is a human the same size as Stuart. I really liked this book because Stuart Little was very active in this book. When I read this book I felt very excited. It made me feel like I was really in the book! If you read this book, you will like it!
I would recommend this book because it makes me feel happy and glad you have parents that care for us. A person that would like this book is someone who likes to think they are really in the book.