Top Cat
Written by Lois Ehlert
Illustrated by Lois Ehlert
Reviewed by Tanesia J. (age 7)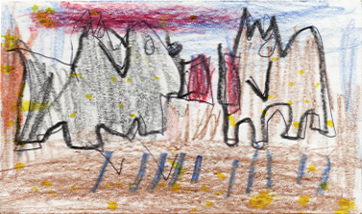 The book is about a cat who was the ?top? cat of the house until a kitten came along. One day, the cat was lying down on the floor and a kitten came into the house. The cat seemed surprise to see the kitten and asked the kitten, ?who let you in the house.? The cat was afraid that the kitten would take its place in the house. So the cat and the kitten started to fight with each other. But, then they became friends because they liked to do the same things together. They drank milk together, ate together and played together.
I liked the book because the cat and the kitten became friends. My favorite part is when they became friends because I was happy that they stopped fighting. I like the pictures because they were colorful.
I think that my family and friends would like this book because it is a story about making friends and having fun with friends.