Barbie Shooting Hoops
Written by Sue Macy
Reviewed by MRZ (age 7)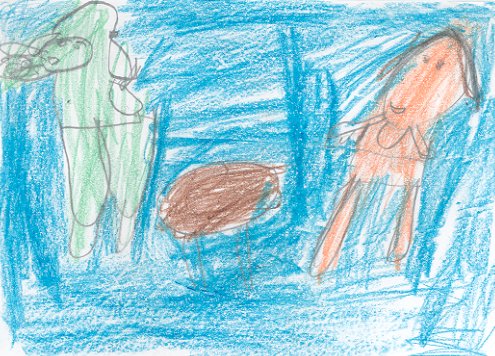 Barbie is on a basketball team. She is on a different team than her friends. One of her friends isn't very good at basketball and she wants to quit. Barbie did not want her to quit. They played a game against each other and her friends' team won! This story is about practicing and working hard.
My favorite part is when the girls were visiting at their house and eating cookies. I have Barbies at home and I pretend they are playing basketball. I like playing basketball, too. When I get older, I want to play basketball at school. Reading this book made me happy.
I think that girls would like to read this book because the Barbies are cute.