Forest Tracks
Written by Dee Dee Duffy
Illustrated by Janet Perry Marshall
Reviewed by Celine G. (age 7) & Julius D. (age 7)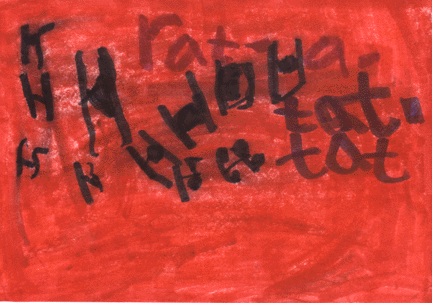 This book is about animal tracks and this ranger is trying to find out what kind of animals are in the forest. He sees some animal tracks and then he hears different kinds of sounds like "rat-a-tat-tat" and "splash". The tracks and sounds give him clues about the animals. Then he sees what kind of animal it is. At the end, there are different kinds of tracks that are not animal tracks. Guess what kind of tracks they are?
We like this book because it is about animals and we like animals. We like the way the illustrator made the pictures. The animal tracks give you a hint about what kind of animal it is. When we read this book, it reminded us of times when we saw lots of animals in books and in the world.
Everyone who likes animals and rangers would like to read this book. We think people will like this book because it is a good book, it is a fun book to read, and it is a relaxing book. We think it is a fun book because you get to listen to the noises the animals make when making tracks. You also get to look for the animal tracks. Grownups and kids should read this book.