My Dog's the Best
Written by Stephanie Calmerison
Illustrated by Marcy Dunn Ramsey
Reviewed by Nicky (age 7)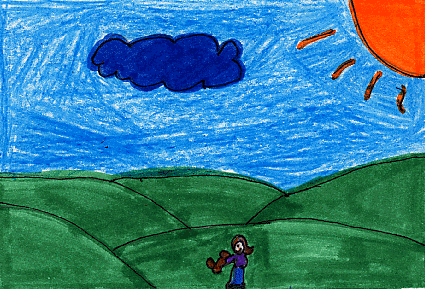 This book is about dogs. Some dogs are fluffy. Some dogs are smooth. Some dogs hug. Some dogs lick. Some dogs have pom poms on their tails. Some dogs like chasing cats. Some dogs don't like chasing cats.
This book reminds me of when me and my mom say that my puppy's the best because he plays a lot. My favorite part of the book is when all the children say their dogs are the best because some dogs are fluffy and some are smooth. This book reminds me of my puppy.
I recommend this book because it has dogs and some people. People who like pets would like to read this book.