Lost
Written by Patti Trimble
Illustrated by Daniel Moreton
Reviewed by Daniel (age 7)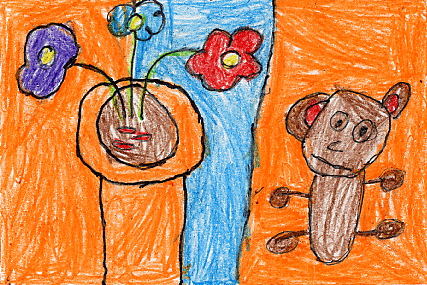 This book is about Gil the ant who gets lost in a sink. Then Gil the ant tries to get out. Gil the ant goes to the dog cage and saw his friends. They told him to sneak over the dog. He does and gets with his friends again.
This story reminds me of when I got lost at the apartment that I lived in. My favorite part was when Gil the ant got home because everyone likes being at home.
I recommend this book because I like Gil the ant. I like this book because I like the part when Gil the ant got scared of the clock. I like the illustrations because they are very colorful. I thought that Gil the ant is interesting because Gil must have many other adventures.