The Three Bears
Written by Carol North
Reviewed by Victoria S (age 6)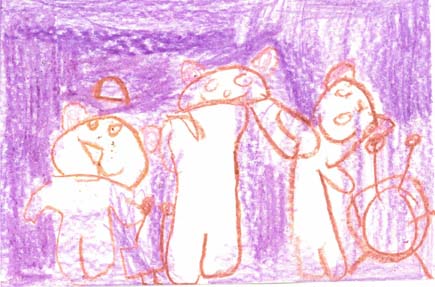 This story is about Goldilocks and the three bears. There is mama bear, baby bear, papa bear and Goldilocks. Goldilocks knocks on the door, then she goes inside and tastes all the porridge. The three bears were in the woods taking a walk. Then she went in the living room and tried all the chairs. Then she went upstairs and tried all the beds. The bears came home. The bears know someone is in the house. The bears found Goldilocks and she woke up, ran down the stairs and out the door and the three bears never saw her again.
I like it when the books says "wee little" and I like the little bear. I also like when the baby bear tries to see in his bowl.
I would tell other people to read this story because it is silly.
(This review was dictated to an adult.)