The Very Hungry Caterpillar
Written by Eric Carle
Illustrated by Eric Carle
Reviewed by Kyle W. (age 5)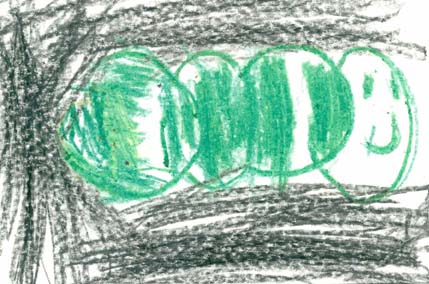 This story is about Hungry Caterpillar. The caterpillar eats all the food that he is not suppose to eat. He was suppose to bite the leaves. On the last day, the caterpillar eats the leaf. After he ate the leaf he was a big fat caterpillar. Then he cocooned himself and he changed into a big beautiful butterfly.
I like the story because it is silly. It is silly because he eat through all the wrong food. I think that it was funny when the caterpillar gets fat.
I would tell my friend to read the Hungry Caterpillar because he gets big and fat.
(This review was dictated to an adult.)