The Three Billy Goats Gruff
Written by Helen Appleby
Reviewed by Elizabeth S. (age 5)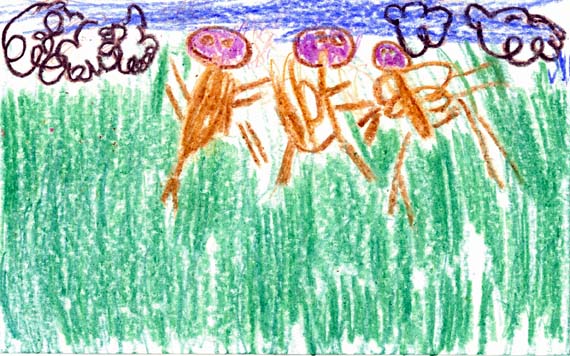 This story is about the Three Billy Goats Gruff. Three Bill Goats Gruff are going over the bridge. The first Billy Goat goes over the bridge the troll wants to eat him, but he says I'm to little. So the 2nd comes along and the trolls says whose that going over my bridge. The Billy Goat says don't eat me, I'm too little. Then the last one comes and the troll said I'm going to gobble you up. The Billy Goat said I'm going to poke your eyes out and the Billy Goat knocked him down. Then the Billy Goats went home and did some eating.
I like the Three Billy Goats because the third Billy Goat knocked the troll over. I also liked when the 3 Billy Goats were eating and getting fat.
I would tell people to read the story because I liked the story.
(This review was dictated to an adult.)