John Henry
Written by Ezra Jack Keats
Illustrated by Ezra Jack Keats
Reviewed by Joshua F. (age 7)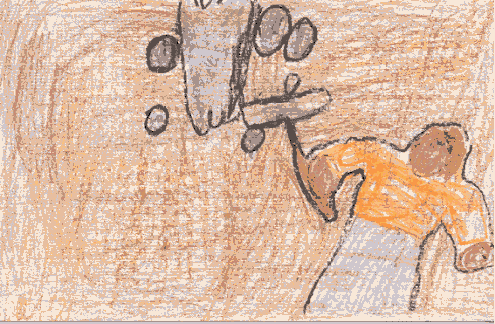 This book is about a man called John Henry. He was born with a hammer in his hand. He was strong. He turned a paddle wheel that was broken to save people. He went on the railroad and he saw Indians. He was a fast man, faster than the other men. He was in a contest with his friend L?il Bill. Read to find out what happens next.
John Henry reminds me of my dad, if he had light black skin. My dad is strong too. I liked the art because it had lots of colors. I like this story because it has lots of strong people. Strong people can move boulders. That is cool.
Everybody will like this book because it has nice pictures and the people in it are cool.