The Berenstain Bears Count their Blessings
Written by Stan & Jan Berenstain
Reviewed by Devin G. (age 7)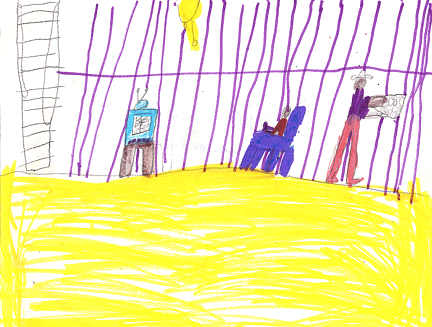 This book is about two school-age bears, Brother and Sister Bear, who want what their friends have and complain to their parents, Mama and Papa Bear, about all the things they don't have. Mama and Papa Bear try to remind the bear cubs about all of the things they do have and to remember to be thankful for them.
I think this is a good book. I like the drawings. The colors are like real life and the bears look alike, just like people would in the same family. I also like that there is a problem and that the characters figure out how to solve it. Even though there is a problem, they can see what is funny about it, too. The Bear family makes me laugh! They are a close family and talk to each other a lot about different things in life.
I think people should read this book because I think they will like it and think it is funny. When people read this book, I think they will see that sometimes the Bear family's problems are the same as their own. I think that anyone from the first through fourth grade would enjoy this book.